NEWPORT COASTAL ADVENTURE
The Original and Ultimate Small Boat Whale Watch in Orange County, founded 2014.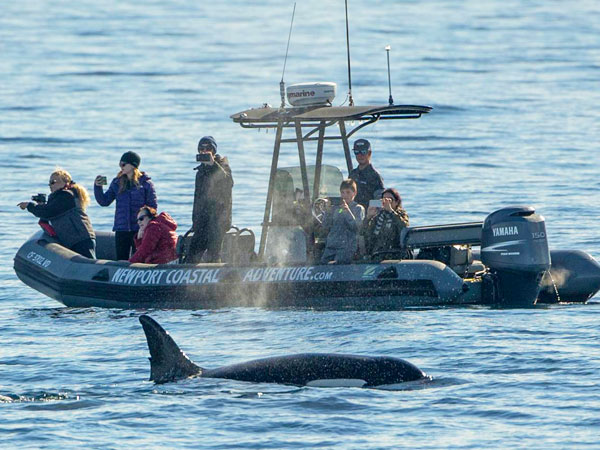 COMPANY HISTORY
Newport Coastal Adventure was founded in 2014 by Ryan Lawler, a native of Newport Beach and inseparable from its waters since a young boy.
Capt. Ryan sought a way to earn a living sharing with people the amazing sea creatures and
natural beauty of the coast in his backyard.
An Ideal Location -- The concept of Newport Coastal Adventure is unique to the area, leveraging the ideal location of Newport Beach Harbor to key natural features such as its proximity to deep water where whales and dolphins feed, and the adjacent coastline abounding with rocky coves, birds, and seals. Newport Coastal Adventure is the original and favored operator to give customers an intimate experience on the waters of Captain Ryan's hometown.
Newport Coastal Adventure has gained tremendous momentum in over two years of operation, satisfying thousands of customers. It's filled a niche providing an exciting adventure on the waters of the Pacific limited to just 6 passengers at a time. In 2016 the company became the #1 rated Outdoor Activity in Newport Beach by TripAdvisor. Newport Coastal Adventure now employs multiple boats and handpicked captains to continue to serve the growing demand for this concept pioneered by Capt. Ryan.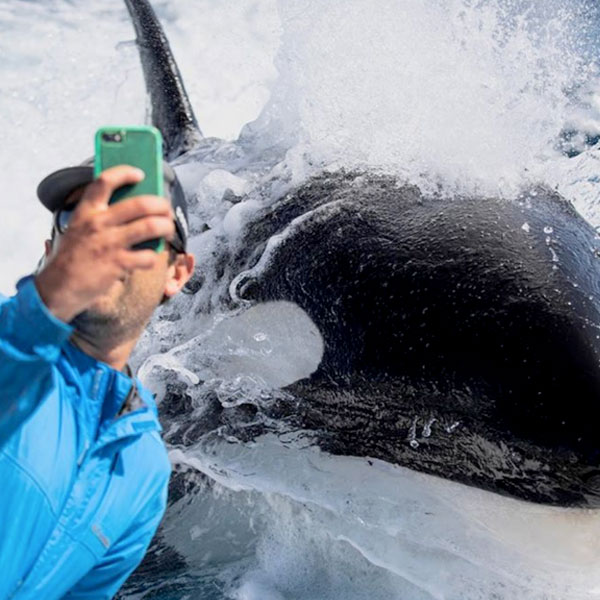 RYAN
Owner/Captain since 2014
Personal Jacket Patch: Killer Whale
Resume includes: Salmon and Steelhead Fish Hatchery Technician
Favorite Boat: Shearwater
Instagram: @lawofthelandnsea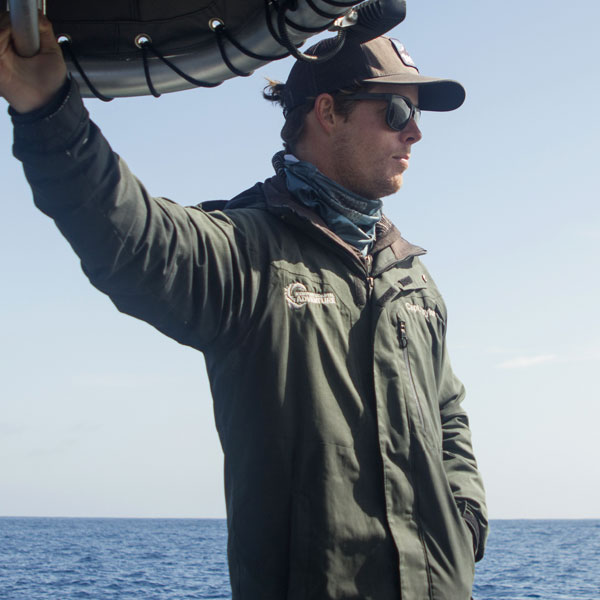 TAYLOR
Captain since 2016
Personal Jacket Patch: Booby Bird
Resume includes: Surf Instructor in Fiji
Favorite Boat: Shearwater
Instagram: @taylor.the.whaler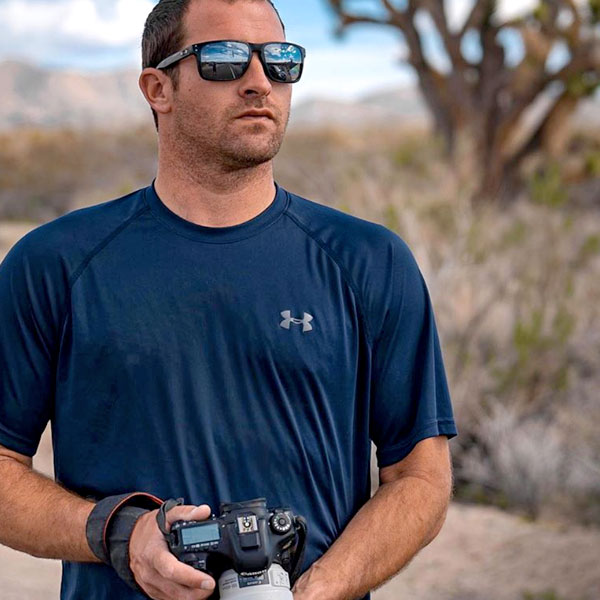 MARK
Photographer since 2016
Personal Jacket Patch: n/a
Resume includes: Breyer's Ice Cream Factory (in the freezer), Knott's Scary Farm Monster, Ski Resort Marketing
Favorite Boat: Shearwater
Instagram: @markgirardeau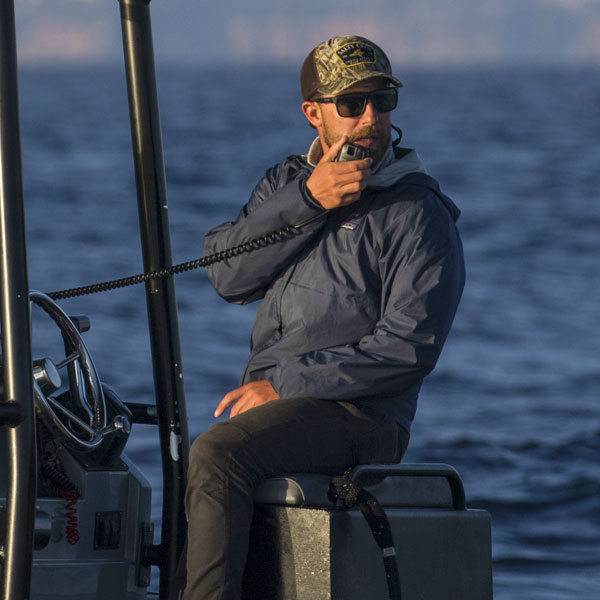 ALEX
Captain since 2016
Resume includes: Newport Beach native, pilot, world traveler
Favorite Boat: The Jaeger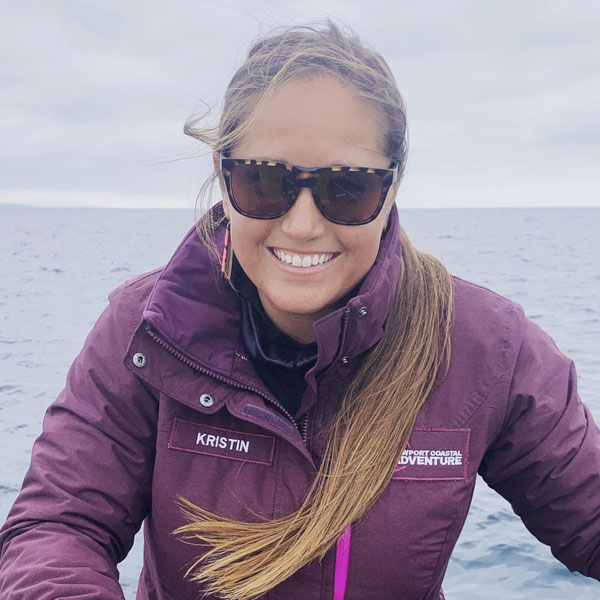 KRISTIN
Photographer/Guide since 2018
Resume includes: NOAA Alaska Ecosystems Program, Burke Museum of Natural History and Culture, American Cetacean Society
Favorite Boat: The Tern
Instagram: @kristincampbell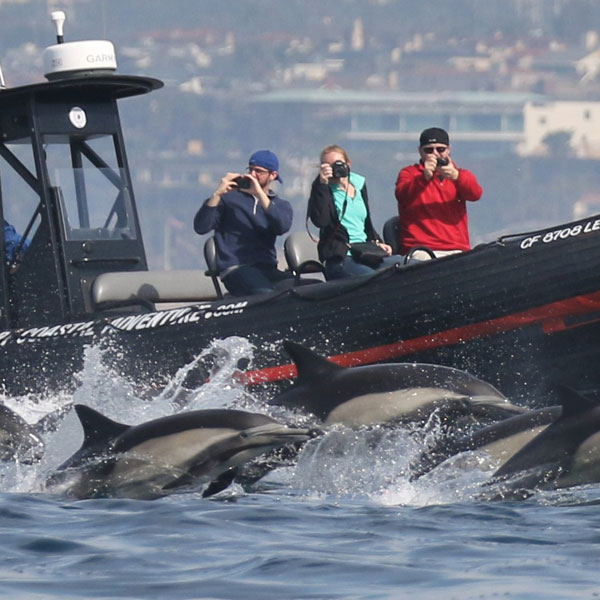 RICH
Captain since 2017
Resume includes: n/a
Favorite Boat: n/a
MISSION STATEMENT
Newport Coastal Adventure is a company with purpose. From the start, our mission has been about us sharing the wonder of the ocean with you. In fulfilling that, our interaction with the customer and the environment strives to be intentional and upholding to these standards and goals.
---
To Offer Exploration with Safety
Our model of using smaller boats fosters a greater sense of participation and action, one that we want to balance with customer safety and security. The first thing we want is a smile on your face, and the last thing desired is for a passenger to feel intimidated or unsafe in the ocean. Your passage with us will be exciting, but balanced with responsibility and good judgement exercised by your captain.
---
Education and Realization
We hope you come away learning new interesting facts from our tour, or connecting dots about the part we play as individuals and as a society with the Ocean. Our goal is to inspire passengers with wonder and empower them with knowledge, producing advocates for protecting the ocean and the wildlife living there.
---
Treating Customers How We Want to be Treated
The fact is, we're all customers at some point, whether it be on our own vacations or at a local restaurant. We will keep your perspective at the forefront of our minds, and treat you in accordance with the "Golden Rule". Your satisfaction with all aspects of interaction with our company is our immediate priority, not profit.
---
Inspiring Love and Respect for Oceans and the Animals in It
The best part of our job is to introduce you to the whales, dolphins, and sea lions in their environment, close and personal! We hope that in your time with us we can make you feel connected to the animals as they go about their life in nature. We also don't wish to exploit them for a show or treat them as disposable producers of income. Our waters are their homes and/or feeding grounds, which we want them to continue to thrive in in the most natural state possible.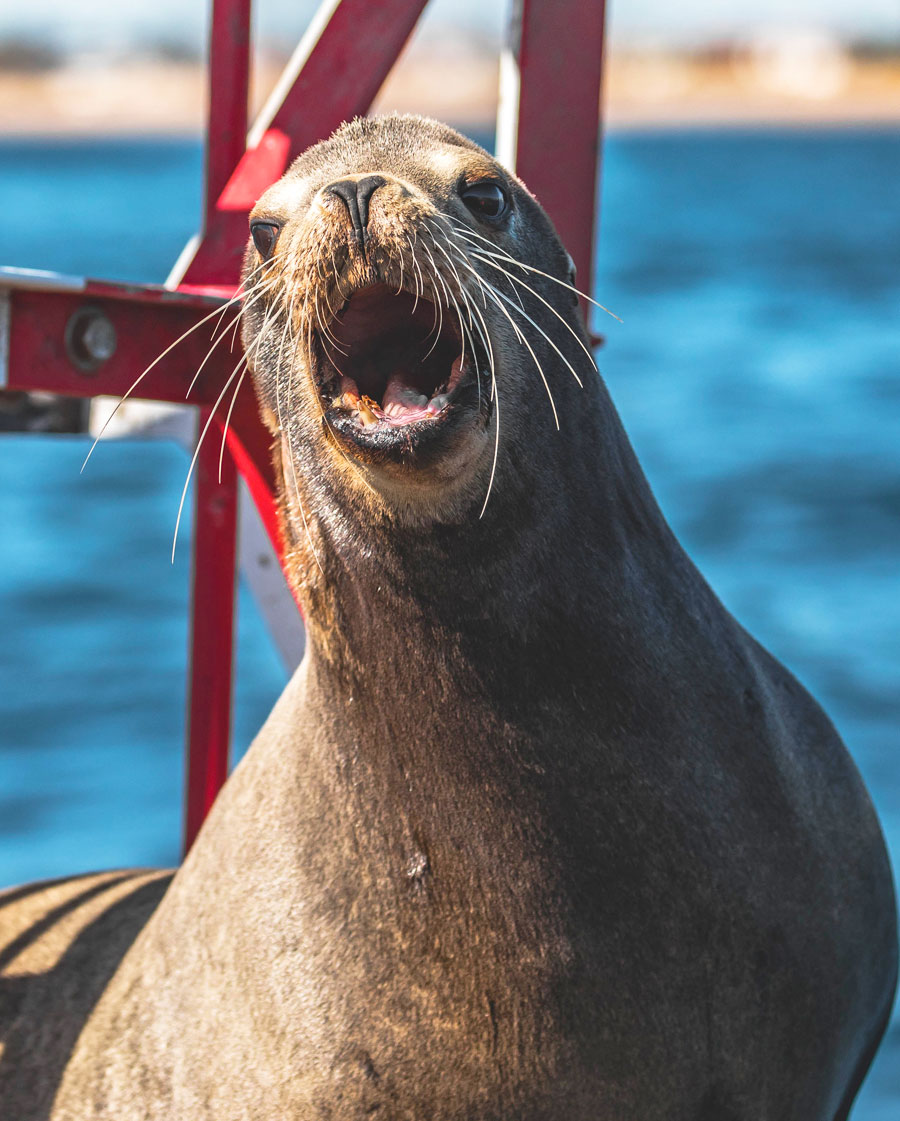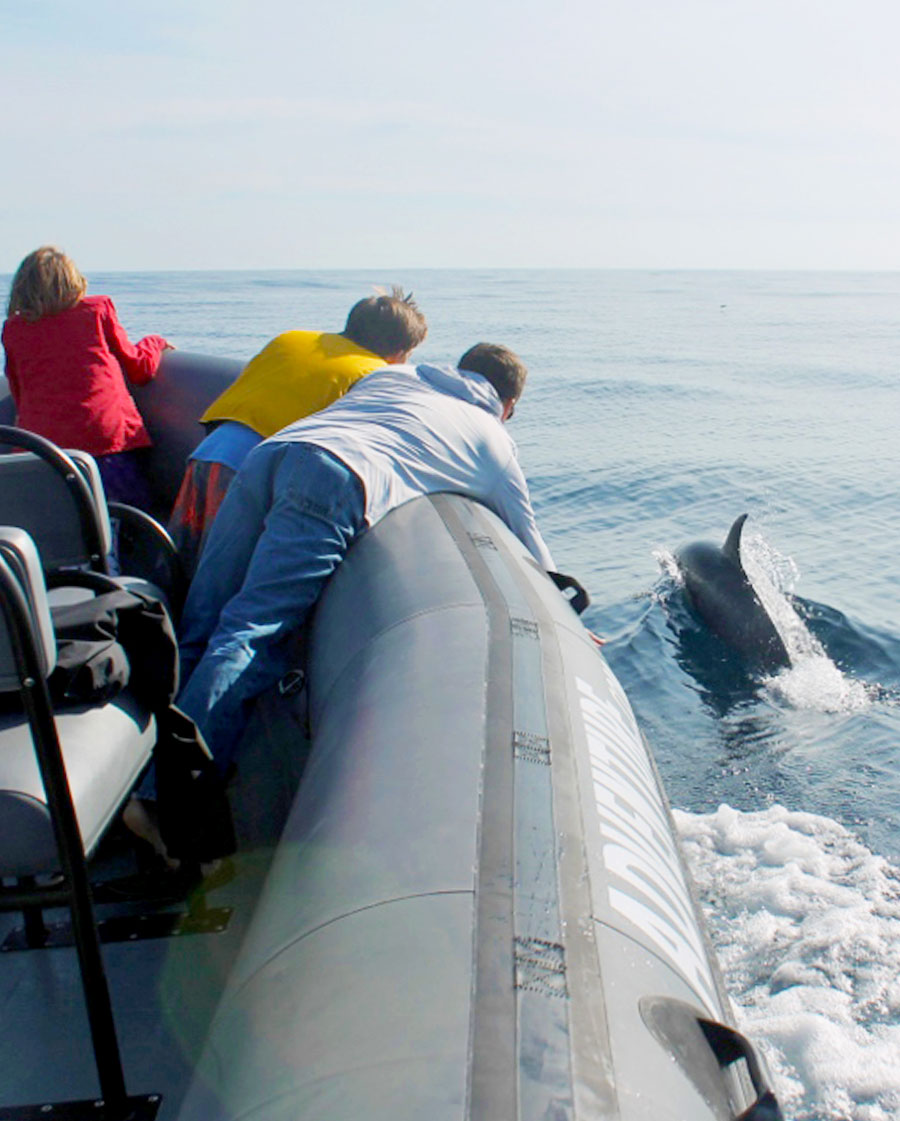 ---
If you have any feedback on the points listed related to your experience with us, please don't hesitate to send a message to [email protected].
Need more information? Call (949) 922-8784.