THE BOATS
We are proud to have a fleet composed of the fastest whale watching boats in California! On an ocean going Adventure, the speed of your boat is directly related to success rate of finding whales and dolphins. Newport Coastal Adventure has the ability to cover twice as much ocean on our trips because we are traveling at 20 to 30 miles per hour, which is two to three times faster than other whale watching providers.
---
There are three reasons why we utilize the Rigid Hull, Inflatable Sided (RHIB) type boat for our adventure: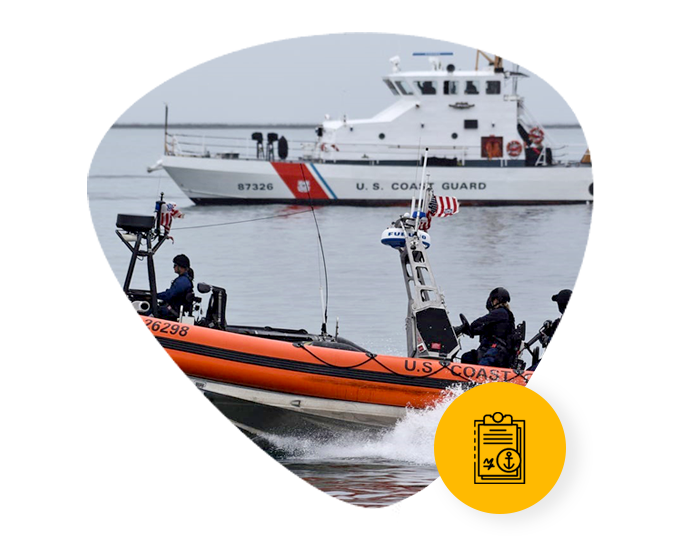 1. Bulletproof Construction:
These boats are constructed for the U.S. Navy and U.S. Coast Guard for extreme durability and safety. There is no cutting corners in the manufacturing process of these vessels, and each one of our boats has passed the standard to be adopted for use by the military. In addition, the US Coast Guard annually inspects each of our boats to meet strict federal safety standards, such as having automatically inflating life rafts onboard. We are the only small boat whale watching operator in Newport Harbor with US Coast Guard "Certificates of Inspection".
2. Safe at Sea
RHIB boats are known for being the safest boats for their size, and that's because the air filled, multi-chambered, puncture proof sides of the boat make it impossible to tip over or sink. RHIB boats are surrounded by a "life jacket" of redundant flotation, giving us all peace of mind as we are out exploring on the ocean. Our boats are not rafts: the hull is built from metal and fiberglass strong enough for military use, and only the upper sides of the boat are filled with air, for maximum stability.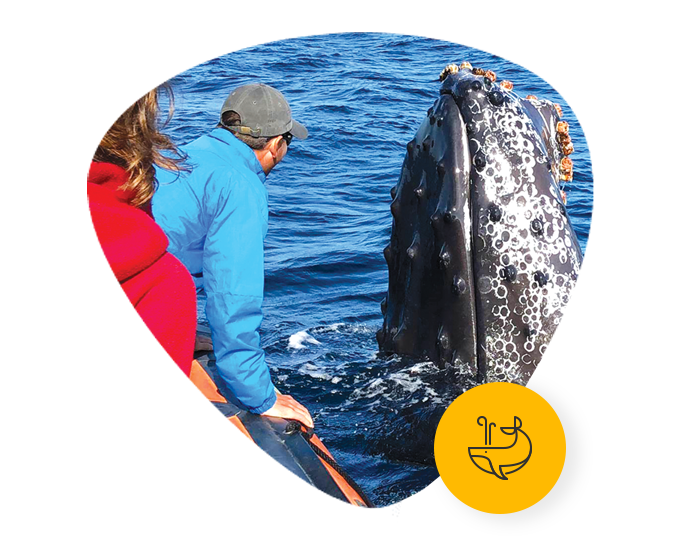 3. Fun, Comfortable, and Close
RHIBs can go faster and be more comfortable in the ocean than other boats because the bottom of the boat has a sharp angle (24 degrees of deadrise) that slices through the waves. With this also comes the ability to turn on a dime, making every moment feel like a fun ride. Finally and most important, the air-filled sides allow for you to lean over and touch the water, as close as you can possibility get to friendly dolphins that come over to play.
---
Another thing we want you to know about our boats: they are never 100% full. We limit capacities to ensure everyone has enough elbow room.
---